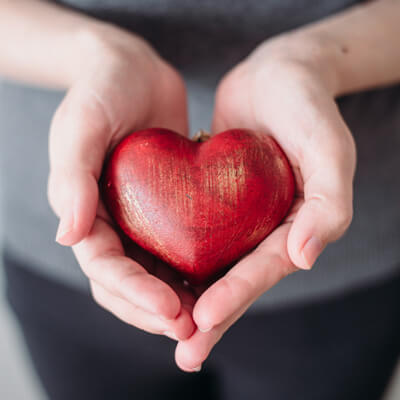 KIROMEDICA Health Centre Reviews
What Our North York Patients Say
At KIROMEDICA Health Centre we love when patients share with us their feedback and comments after chiropractic care. Please read our patient testimonials below to see what other people have achieved through their tailored treatment plans with us.
Share your stories too! Click here to send us your feedback so that we can help to spread the word about the benefits of natural KIROMEDICA Health Centre care.
For more information, or to schedule an appointment contact us today.


I am Referring Everyone I Know
From the initial booking of the appointment to the consultation to the ongoing care and support, I am impressed and now a champion for this establishment. I am referring everyone I know to this great practice!
Lisa D.
My Partners in My Healthcare Management!
Not my first visit, but the first survey. The clinic is very clean, well equipped, and professionally managed in accordance with the guidelines and procedures specified by the college. My personal success with the management of chronic pain through the therapy provided has been very good. Many thanks to the staff, my partners in my healthcare management!
Alexander O.
Wonderful experience!
Will continue to go here for years to come! I went in not being able to really move my upper body and I left a new person.
Christine J.
Symptoms Greatly Improve
I started chiropractic care for sever shoulder pain. Within a couple of visits, I was pain free. All symptoms have greatly improved. I now only seek maintenance to maintain good health.
Jerry S
Can Walk Normally Again
I have flat feet and dealt with foot problems all my life. I'm prone to sprains and cannot walk or stand for long periods of time. In Dec. 2016 I also developed plantar fasciitis. I limped around for a good month before I discovered KIROMEDICA Health Centre. They fitted me with custom orthotics (BEST I'VE EVER HAD), I immediately felt a difference and treated my plantar fasciitis. I can walk normally again.
Jenny C-P
His Expertise Proves It
I had a hurting lower back and I put it off for a week. My wife called 1 hour before closing and I was seen same day! The doctor stayed late just to help me out and performed my first treatment right after the assessment. Considering my pain, he booked again for the next morning. He told me not to expect any miracles after the first treatment but to be honest my pain went from an 8 to 4 in one treatment. Day and night difference! He performed another treatment 2 days later and it went right down to a 0.5. Thanks!
Rahmatullah R.
Laser Helping My Shoulder Pain
After some rigorous contact sports my shoulder pain started keeping me sore all day. After receiving the Class 4 K Laser, for my shoulder pain treatment, all my troubles melted away, after just one treatment.
Lea S.
Good Service
Very good service.
Lan T.
Very Informative
Very informative and well detailed explanations. Very nice and friendly people that work there. May the RMT is very good (and strong) as well.
Gary G

KIROMEDICA Health Centre Reviews in North York | (416) 445-1564