Chiropractic Care
North York and Scarborough Locations
At KIROMEDICA Health Centre, we want patients to have a great deal of understanding relating to how chiropractic care can benefit them. We like to explain function vs. dysfunction at your first visit to help you better comprehend how your body is feeling, what's being limited and how it was designed to feel.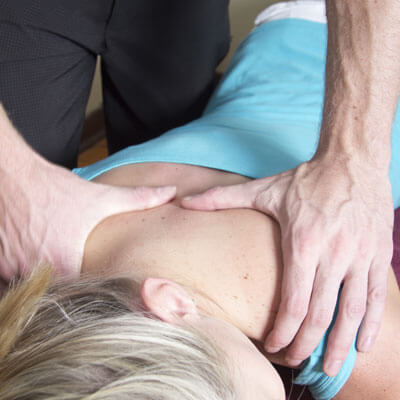 Many of our patients come to us in pain and often think their problem is just beginning-however, pain is often the last symptom to show itself-you could have injured a muscle a long time ago and the pain from years of inflammation and scar tissue is just now surfacing. Over time, the joints in your spine, called facets, can become misaligned and experience restrictions.
Our Techniques
We're proud to offer patients a variety of techniques and modalities to help them get back to living they life they love. Because no two patients are alike, it's important to Dr. Shin that the care you receive is specific to your own body and problems.
A few of our chiropractic care techniques include:
Thompson Drop Table
Diversified
Shockwave Therapy (Laser)
Certified in Chiropractic Rehab
Dr. Shin has taken advanced courses and training in Chiropractic Rehabilitation. This means he has the knowledge and skill necessary to help patients overcome injuries through strength training and stretching. When he feels it's necessary, he'll also brace patients or do active kinesiotaping to improve healing.
Schedule Your Visit
Interested in learning more about how chiropractic care can positively influence your life and health? We'd love to speak with you! Contact our practice today to schedule your first visit. We look forward to meeting you!
CONTACT US »

Chiropractic Care | KIROMEDICA Health Centre