Physiotherapy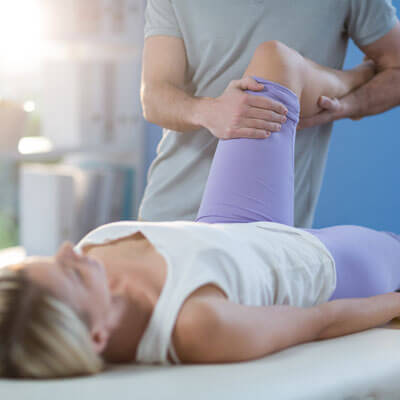 Scarborough Location
At KIROMEDICA Health Centre, we combine precise chiropractic adjustments with personalized physiotherapy to help your muscles and soft tissues heal. Our team of skilled physiotherapists care for workplace injuries, car accidents, sports injuries, and pre- and post-surgery rehab.
We take a functional restorative approach, finding the best practices for each individual. Our goal isn't just to increase your overall mobility and strength but also to help you return to your functional goals. We love helping our patients increase their capabilities and learn to thrive at their best.
Comprehensive Care for a Better Recovery
Just like chiropractic care, physical therapy works to reduce pain and increase your range of motion so you can get more out of life. Physiotherapists, however, can't diagnose or perform adjustments. KIROMEDICA Health Centre combines both of these effective approaches to care to help your joints and soft tissues heal at the same time, leading to a better recovery.
We work with you through targeted exercises and strength training. Our goal is to increase resiliency within your tissues so you can stay pain-free longer. Healing takes time. Just like you wouldn't want to take a single dose of antibiotics without finishing the prescribed course, physical therapy is a process. It takes multiple sessions to provide the necessary care, advice, and exercises to relieve discomfort and help you feel stronger and ready for the future.
What to Expect
At your first visit, we'll do a thorough exam to pin down the source of the problem. We only recommend X-rays if we suspect a fracture or medical condition that requires the attention of another doctor.
We know you're coming in with illness or pain, so we usually provide care the first time you see us. Make sure you wear comfortable clothes, as you'll be moving around. If we can't access the affected area, we may ask you to change into shorts or gowns that we have on site.
This visit should take 45-60 minutes.
Book Now
Everyone should have access to whole-body healing. Schedule your visit today.
CONTACT US

Physiotherapy in Scarborough ON | KIROMEDICA Health Centre