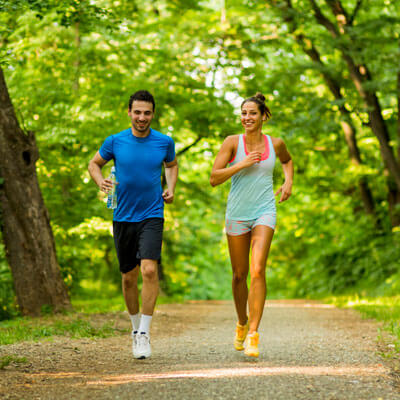 Chiropractor in Scarborough
Helping You Pursue Total Body Wellness
At KIROMEDICA Health Centre, we're proud to offer high-quality chiropractic and so much more. Our diverse team of healthcare professionals work together to approach dysfunction from every angle, helping you reach your full potential.
Everything we do is evidence based. We rely on functional methods of helping you recover and get back to who you used to be. We want to see you achieving new levels of wellness you didn't know were possible as we equip you to stay active and healthy far into the future.
MEET THE TEAM

A Better Way to Overcome Pain
Our multi-practitioner approach allows us to meet a wide range of needs. We do pre- and post-surgery rehab, athletic care, and injury and accident recovery as well as providing wellness care for patients of every age.
KIROMEDICA Health Centre began in 2012 with a vision of providing a higher-quality, comprehensive healthcare clinic for the people of Scarborough. Dr. Shin wanted to create a deluxe practice where patients feel able to relax and heal.
We provide well-rounded care you won't find anywhere else. Our approaches to care include
Accessible Care for Everyone
With state-of-the-art equipment and over a decade of experience, we can help the whole family with basic injuries or complex conditions and chronic pain. We won't turn anyone away. If you're facing a health challenge, we're here to help you regain function and get back to activity.
Our Scarborough clinic is located in the Golden Mile shopping centre, making us easy to get to from any part of town. We have plenty of free parking and great accessibility.
We accept insurance and do direct billing. Our team has built good relationships with national insurance companies, helping us advocate for your care. We also work with motor vehicle accidents and work injuries.
Book Now
You shouldn't have to live in pain. Schedule your visit today.
CONTACT US

Chiropractor Scarborough ON | (416) 477-1414