Meet the Team at KIROMEDICA Health Centre in North York
Dr. Edward Shin, BSc (Hons., Life Sciences SSP), BEd, DAc, DC
Chiropractor / Acupuncture Provider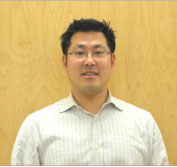 Dr. Shin graduated from the Queen's University at Kingston with a Bachelor of Science with Honour's degree in Life Sciences in 2002 and studied concurrently obtaining a Bachelor of Education degree in 2003. Subsequent to his education at Queen's he graduated from the 4-year Doctor of Chiropractic degree program from the Canadian Memorial Chiropractic College in 2008. He is also certified to provide acupuncture and is a graduate of the McMaster University Contemporary Medical Acupuncture Program. Dr. Shin has been in private practice in the Toronto area since graduation and makes this his home. His area of specialty focuses on spinal health along with physical medicine & rehabilitation.
Dr. Karthigan Puvanendran, HBSc, DC
Chiropractor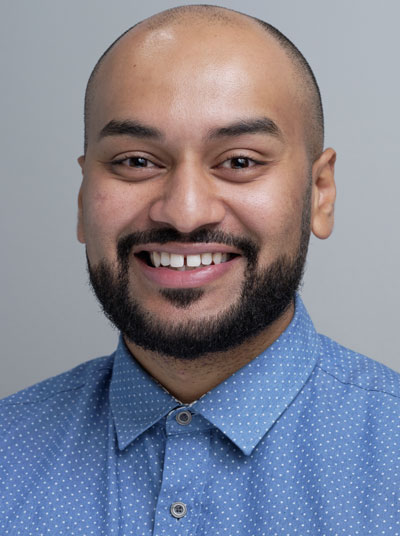 Dr. Karthigan Puvanendran graduated with a Doctor of Chiropractic degree from the Canadian Memorial Chiropractic College Cum Laude. Prior to his postgraduate studies, he completed his undergraduate degree in Honours Kinesiology with co-op at the University of Waterloo. He has a passion for exercise, health, and wellness. He has treated all types of injuries but helping patients with shoulder, knee and spinal injuries has sparked a more profound interest for him.
Growing up, Dr. Karthigan Puvanendran has always been involved in sports playing recreational soccer, volleyball and basketball. His interest in sports and overcoming his own personal injuries has taught him the importance of rehab and recovery leading to better performance. He prioritizes looking at the body as a whole to get to the root problem and help patients reach their health and wellness goals.
Dr. Karthigan Puvanendran is an advocate for evidence-based care where he tailors each treatment to meet the needs of the patient's goals. His treatment consists of techniques such as instrument-assisted soft tissue therapy, myofascial release techniques, manipulations, mobilizations, rehabilitation exercises, patient education and lifestyle modifications. Dr. Karthigan Puvanendran plans to broaden his skill set by pursuing his Medical Acupuncture and Kinesio-taping certifications in the near future.
When Dr. Karthigan Puvanendran is not in the office, you can find him going on hikes exploring the city, playing recreational sports or spending time eating and catching up with his family and friends.
Nisha Kumar, BSc, PT
Physiotherapist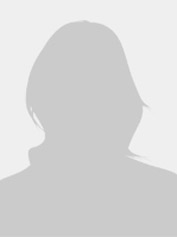 Nisha Kumar graduated with her Bachelor's degree in Physiotherapy. She also has a Diploma in Geriatric care and a Post Graduate Diploma in Yoga Therapy. She started her career as a Physiotherapist by working in various hospitals in India and Saudi Arabia. She continued her courses with Thompson Rivers, Ryerson University, and University of Toronto in Canada. Nisha is a Licensed Physiotherapist with the College of Physiotherapists of Ontario.
Her treatment incorporates Client Education, Modalities, Exercise prescription, Manual techniques, Soft tissue release, Cupping, IASTM, Taping, Post-Cesarean Rehab, Injury prevention strategies and Active Rehab Program so that they can return to, and maintain their optimal functionality. Nisha is passionate about offering the best treatment techniques to patients and is constantly learning the latest rehabilitation skills through physiotherapy post-graduate training courses.
Nenad Andrejic, RMT
Registered Massage Therapist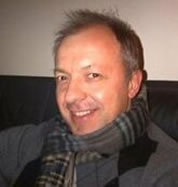 Nenad is a graduate of the ICT Kikkawa College of Massage Therapy where he received his diploma in 2001. Ever since then, he has been continuously working as a registered massage therapist.
Over the years, he has treated many patients with a wide variety of medical conditions that include chronic and acute pain, motor vehicle accidents (MVA), pain resulting from sports injuries as well as other types of injuries. Modalities that he offers include Thai Massage, Indian Head Massage, Deep Tissue Massage, Myofascial Release Techniques, Swedish Massage, Manual Lymphatic Drainage, Status Pressure, Cross Fibre Friction, Fascial or Connective Tissue Technique, Joint Mobilization, Hydrotherapy Application, as well as Remedial Exercise Program.
Nenad has a great interest in preventative medicine as well as health for body and mind. His main priority is to provide a safe and comfortable experience for his clients and believes that people of all ages can benefit from the advantages that massage therapy provides.
May Azucena
Registered Massage Therapist (RMT)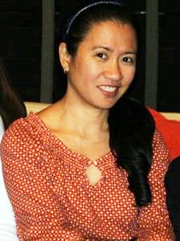 May Azucena, RMT was certified by the College of Massage Therapist of Ontario on November 2006 to be eligible to call her herself the title RMT (Registered Massage Therapist). She has been an RMT since 2006 and has been part of KIROMEDICA Health Centre for 14 years.
Over the years of rendering treatment to her clients, she has effectively developed her techniques in Swedish and Deep Tissue massage. Likewise, she has gained experience in treating conditions such as sports-related, over use-related and stress-related injuries. Furthermore, she has addressed different complaints of pain due to improper posture, whiplash, headache, pregnancy, and arthritis.
With her knowledge and skills, May Azucena has efficiently and effectively performed the profession and continues to be passionate to help anyone who will seek relief from pain and hopefully improve their quality of life through the holistic approach of massage therapy. Hence, She will continue to believe that "prevention is better than cure".
Kevin Guevara, Canfitpro-PTS, RMT
Registered Massage Therapist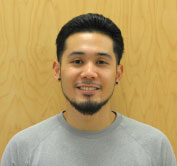 Kevin is a graduate from Centennial College for Massage Therapy and Humber College for Fitness and Health Promotion. He has treated many patients from all age groups and with the use of his knowledge and assessment tools, he can help optimize his patient's health and achieve their goals. Modalities that he can provide in his treatment plans are Swedish, Deep Tissue, Trigger Point Therapy, Myofascial Release, Joint Mobilization, Sports massage and Hydrotherapy. Kevin is a certified CanFit Pro Personal Trainer and providing remedial exercises can be an effective tool in recovering or preventing future injuries for patients.
Kevin has volunteered at numerous facilities such as Variety Village, Scarborough Hospital (Oncology), Toronto Pan Am Center and the Michael Garron Hospital. He has experience in treating orthopedic conditions such as Arthritis, Fibromyalgia, Whiplash, Low Back Pain, Nerve Lesions and much more. When it comes to professionalism, Kevin believes that patients have the right to feel safe and comfortable towards their therapist. Kevin's main priority is his patient's needs where he will utilize specific tools and knowledge to create an effective treatment plan which is most beneficial to the patient.
Jennifer Soullier
Registered Massage Therapist (RMT)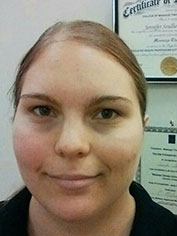 Jennifer graduated from Kikkawa College's 2200hr Swedish Massage Therapy program in 2013. She has experience in dealing with a wide variety of complaints, from everyday aches and pains to the more complicated issues of low back pain, headaches, post-motor vehicle accident rehabilitation, and prenatal massage. Jennifer has also had experience in dealing with a wide variety demographics; from all age groups, including the young and young at heart; to the varying stages of health and mobility.
Steven Ramlall, BSc., RMT, RAc.
Acupuncturist / Registered Massage Therapist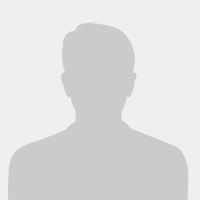 Steven is a member in good standing with the College of Massage Therapists of Ontario (CMTO) and the College of Traditional Chinese Medicine Practitioners and Acupuncturists of Ontario (CTCMPAO).
His education and training include
Bachelor of Science degree in Chemistry
Diploma in Massage Therapy
Diploma in TCM Acupuncture
Certificate in Contemporary Medical Acupuncture (McMaster)
In practice since 2006, Steven treats a variety of conditions:
Motor Vehicle Accidents
Workplace Injuries
Repetitive Strain Injuries
Varying Musculoskeletal disorders to relieve pain, improve mobility and prevent injury.
General Relaxation sessions-stress relief
He utilizes different techniques and modalities from deep tissue, myofascial release, trigger point therapy, general Swedish techniques, stretches and remedial exercises, acupuncture and cupping.

Jisu (Alice) Lee, Dip.PTOA, Dip.AC, R.Acu
Acupuncturist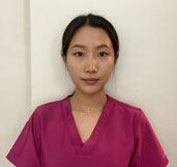 Alice graduated from the Acupuncture program in 2020, along with the Physical and Occupational Therapy program with an honour of excellence. As a Registered Acupuncturist, she is especially sensitive and mindful towards patient's goals, emotional factors and lifestyle, and is considerate of an individual's pain tolerance. She examines the body through a holistic lens and her clinical experience ranges from musculoskeletal pain, joint pain, digestive issues, gynaecological issues, stress and anxiety, insomnia, bowel movement issues, and other various conditions.
Her goal is to demolish the fear of acupuncture needles and to work together with patients, step by step to help understand their bodies and find balance in order to reach their goals.
She is actively expanding her knowledge and experience in the medical health and fitness field, continuing her studies at York University with the Specialized Honours BSc Program in Kinesiology and Health Science. She enjoys swimming, jogging, and dance as her primary means of staying physically active for her physical and mental health, as well as disease prevention.
Rachel Lee
MedSpa Practitioner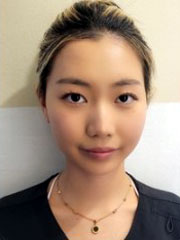 Rachel graduated from International Beauty Institute for Microdermabrasion and Microneedling. She is certified in Aromatherapy, Bloodborne Pathogens, Counselling Clients, Thai Foot Reflexology, Gua Sha, Hijama Cupping Therapy, and Hot Stone Massage. She is also studying and will complete the massage therapy program to become a fully licensed Registered Massage Therapist in the near future.
Her treatments include, microdermabrasion, microcurrent, LED facials, ultrasound, and radio frequency. She is further updating her skills and and will be able to provide chemical peel services.
Rachel is a reliable aesthetician that provides customized treatments for optimal results. She is also well educated in skin care products and offers recommendations.
Rachel believes that ideal skin can be achieved through small changes in daily actives: healthier eating options, exercising regularly, and more. The treatments she provides will help maintain your ideal skin and boost confidence levels.
Get Started Today
Now that you know a bit about us, contact our chiropractic office today to schedule a visit.
EXPLORE OUR SERVICES

Meet the Team at KIROMEDICA Health Centre in North York | (416) 445-1564