Pre and Post-Surgical Rehab
Scarborough Location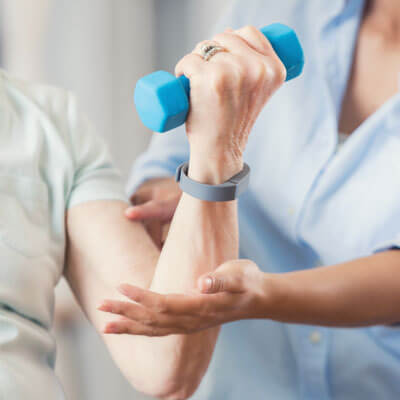 Surgery takes a toll on the body—but it doesn't have to keep you from your best health. While surgery is no one's first choice, we understand some procedures are necessary. At KIROMEDICA Health Centre, we work with patients preparing for or recovering from all kinds of procedures. Our care helps your body function optimally so you can move on with your life and embrace your passions as soon as possible.
Better Preparation and Recovery
Our team of experienced doctors takes a balanced approach to rehabilitation. We'll focus on physiotherapy. If needed, we can also provide you with targeted chiropractic adjustments, massage therapy, laser therapy, acupuncture, and more. During your first appointment, we'll talk with you about your needs and what you can expect.
Many orthopedic surgeons recommend that patients start with prehab, or pre-surgical rehabilitation. It's important to get your tissues strong and healthy so they can bounce back easier from your procedure. We'll help set you up for success by walking you through the specific exercises that fit your needs.
Post-surgical rehab is just as important to help your body pick up where it left off. You may be facing scarring, swelling, or restricted movements, depending on the procedure you had done and how your body is responding. We'll stick with you every step of the way to help you regain function and tackle your day-to-day activities again.
Working Together Toward Maximum Wellness
We have a great relationship with many doctors from various fields, which is why we often receive referrals. No matter what procedure you need, we can coordinate with your doctors and surgeon to give you the best care possible.
Many medical doctors regularly come to our clinic to receive care. We love learning from one another and helping one another's patients. That's why we take a comprehensive approach to health care. Understanding other perspectives improves our ability to make informed decisions about the best course of action to meet your needs.
Get Started With Care Today
We're here to help you take on the world again. Schedule your appointment now.
CONTACT US

Pre and Post-Surgical Rehab in Scarborough ON | KIROMEDICA Health Centre