Workplace Injuries Care
North York Location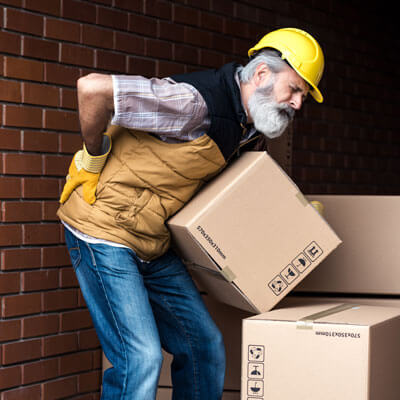 Whether you're hurting from repetitive straining, a lifting injury, or a slip and fall, we have the experience and technology to help you heal from workplace injuries. Our dedicated healthcare professionals approach care from every angle. At KIROMEDICA Health Centre, we combine precise chiropractic adjustments with physiotherapy, massage therapy, acupuncture, and more to help you feel healthy and strong again.
A Superior Approach to Healing
It's easy for something to go wrong on the job. No matter what happened, our team will start with a careful assessment and exam to diagnose your condition and determine what you need. We only refer patients out for X-rays if we believe you have a fracture or condition we can't help.
As we carefully evaluate what your body is ready to do, we'll educate you on the difference between hurt and harm. It's natural to not want to move out of the fear of doing further damage. Many medical doctors have added to this confusion by simply prescribing medicine and telling patients to rest.
Incorporating movement and function into your day-to-day life as soon as possible is the best thing you can do for your recovery. We'll evaluate your injury to make sure you don't have any severe tears in the tissue and coach you so you understand the ideal range of movement specific to your condition.
Walking You Through the Healthcare System
It's important to follow your workplace injury claim. We'll help you navigate paperwork and advocate for you to make sure you get the care you need.
Please bring complete information to your first visit, including your social insurance number, WSIB claim number, the date of the injury, and any doctor's referral.
We have different programs of care based on your specific injury. Most patients experience relief after six to eight weeks of care. If you need additional visits after that, we're good at getting approval for extra appointments.
Choose a Better Recovery Today
It's time to put pain, injury, and dysfunction behind you. Book your first appointment now so we can help you feel incredible again.
CONTACT US

Workplace Injuries Care in North York ON | KIROMEDICA Health Centre