Shockwave Therapy
North York Location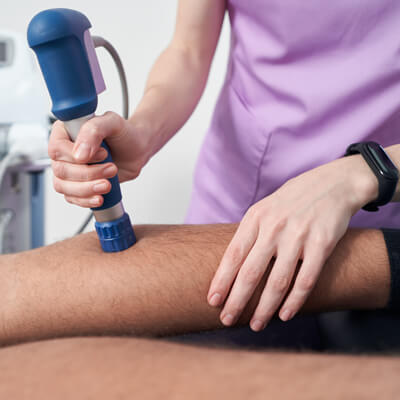 KIROMEDICA Health Centre is pleased to offer shockwave therapy treatment to our clients in our North York office.
What is Shockwave Therapy?
https://doc.vortala.com/static/uploads/9/files/shockwave-wand-on-leg-sq.jpShockwave is an intense short energy wave that is traveling faster than the speed of sound. When applied in short treatment sessions, it helps the body in healing cells, and providing supplementary blood flow to the injured site. Often relief can occur in minutes with the ability to regenerate injured tissue in days.
Shockwave therapy treatments are non invasive and promote and accelerate the recovery of injured tissue. This is why it is recognized as the Tissue Regenerator!
Scientifically Proven
Shockwave therapy has been scientifically proven….that's it is a FAST, SAFE and EFFECTIVE way to Purge Pain.
Benefits of Shockwave Therapy
Specifically, shockwave therapy is a non surgical treatment with no side effects. It accelerates the healing of soft tissue problems and is endorsed by leading Orthopedic Surgeons.
Shockwave Therapy is….
Quick, safe successful treatment
Affordable
Non invasive
No side effects
Accelerates healing
Evidence based success
Covered by most insurance companies
Innovative treatment for people like you who are suffering from chronic pain, tendonitis, soft tissue or bone, heel or joint pain
Evidence Based Success Rates
91% Improvement for Calcific Tendinitis
(Journal – JAMA)
77% Improvement for Tennis Elbow
(Journal – Orthopedics)
84% Improvement for Plantar Fasciitis
(Journal – American Journal of Sports Medicine)
Treatable Conditions
Plantar Fasciitis
Achilles Tendinopathy
Arch, heel, toe and general foot pain
Calcific rotator Cuff Tendinitis and shoulder pain
Tennis elbow and elbow pain
Jumper's knee and knee pain
Morton's Neuroma
Hallux Rigidus
Trigger Point Therapy
Sprains / Strains
Scar Tissue
Stress Fracture
Non Unions
Bursitis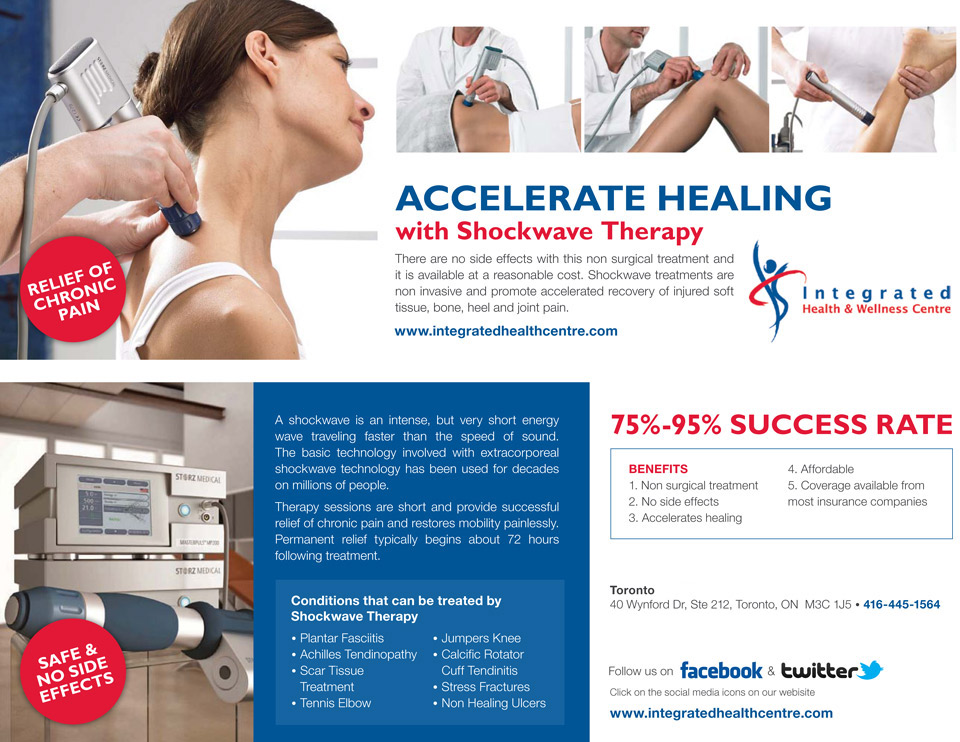 Contact Us Today
To find out if shockwave therapy can help you, please contact our office for a complimentary consultation.
CONTACT US »

Shockwave Therapy in North York ON | KIROMEDICA Health Centre